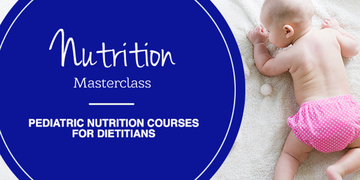 WE HEARD YOU.
You want more learning opportunities. So we've paired up with some pretty exciting guest experts to work on something BIG for you. It's probably one of the topics we get the most questions about.
You ask: Is baby-led weaning safe? How do we ensure that we meet nutritional requirements? How do we actually teach the specifics of baby-led weaning and best support our families?
Stay tuned for more information on our 2-part webinar on Baby-led Weaning. We're pretty excited about this one.
This month's newsletter comes to you from our respected colleague, Jennifer House, MSc, RD. She is an authority on baby-led weaning and one of our go-to experts when we need advice.
Can babies who start solids with baby-led weaning get enough iron?
One of the main concerns dietitians have with baby-led weaning (BLW) is the challenge of feeding baby iron-rich foods, when only finger foods are offered.
This is a real concern, as iron deficiency is common in young children. One review study found 12%-64% of Canadian infants and young children are iron deficient. Anemia prevalence ranged from 1.5% to 79% depending on the population (79% being an Inuit population). Anemia can lead to irreversible physical and mental effects, like delayed attention and social withdrawal.
So in contrast to a common quote: food before 1 is not just for fun.
I see many parents offering their babies only fruits and vegetables as a complementary food for their first few months of solids. Yet as we know, these are not rich enough in calories or iron to be the baby's sole source of food (beyond milk)!
The Dietary Reference Intake for iron includes a Recommended Daily Allowance of 11 mg of iron for 7-12-month-olds. This goes down to 7 mg per day for ages 1-3 years.
But the 11 mg is inflated if the baby is offered meat (heme iron) to eat.
Here's why….
From the DRIs for iron "….18% bioavailability was used to estimate the average requirement of iron for non-pregnant adults, adolescents, and children over the age of 1 year consuming typical North American diets. The intake was assumed to contain some meat-based foods."
Because the diets of children under the age of 1 year contain little meat and are rich in cereal and vegetables, a bioavailability of 10% was assumed in setting the requirements"
As a comparison, the United Kingdom uses an RNI for iron of 7.8 mg/day for a 7-12-month-old. And the World Health Organization uses 6.2 mg (and assumes 15% bioavailability of iron).
Whether the baby needs 6.2mg or 11mg of iron per day – is it even possible to reach either of these levels when using BLW? It might be more challenging if infant cereals and pureed meats aren't offered.
And luckily the Baby-led Introduction to Starting SolidS (BLISS) study also looked at whether babies could meet iron needs. Two-hundred families from New Zealand were split into either the BLISS group (started solids via BLW with education and support on how to do it safely) and the control group.
One of the studies published in 2018 was titled "Impact of a modified version of baby-led weaning on iron intake and status: a randomised controlled trial." The researchers used weighed 3-day diet records to assess nutrient intake at 7 and 12 months, and a blood sample to determine iron and zinc status at 12 months.
The results found no significant difference in dietary iron intakes, plasma ferritin, depleted iron stores or anemia between the groups at 7 months or 12 months of age. There was also no difference in zinc intake.
One interesting item to note is that 83% of the study participants had adequate blood iron levels. At an average intake of 3 mg per day of iron at age 7 months and 5 mg per day at age 12 months.
Which is great news!
This helps to show that with some extra education from a dietitian about how to safely practice BLW, it can be a nutritious method to starting solids.
For some tips to help parents offer more iron-rich choices to their baby, check out my blog here.
Jennifer House is a Registered Dietitian, mom of three and owns First Step Nutrition in Calgary. Jen helps make feeding families easier. Whether it's dealing with picky eaters, starting solids or organizing meal plans, Jen helps her clients decrease food overwhelm through online programs. She is the author of "The Parents' Guide to Baby-led Weaning" and creator of the "Solid Steps to Baby-led Weaning" e-course for parents.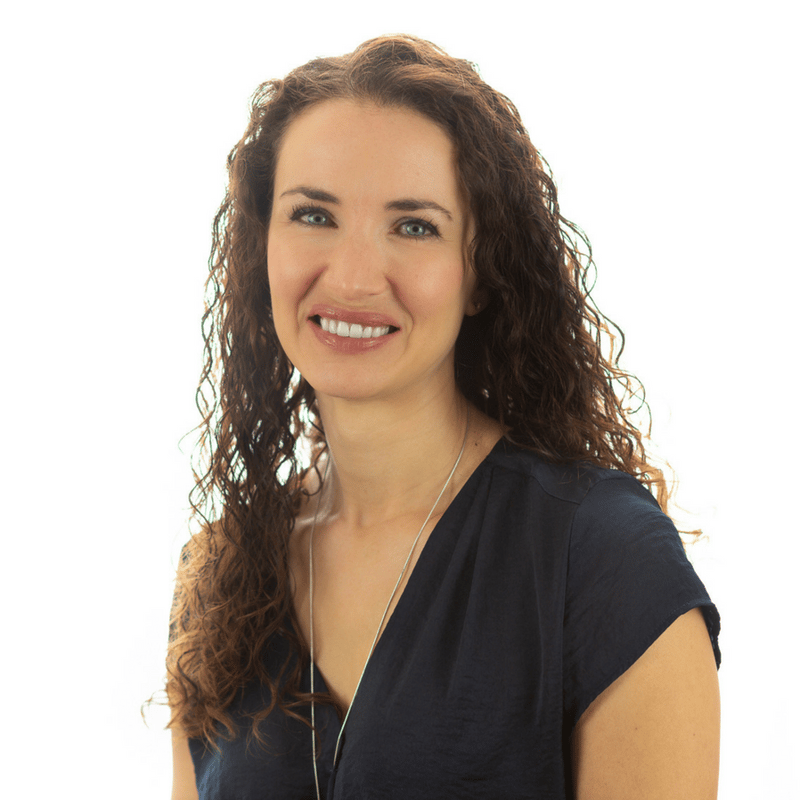 We hope you enjoyed our first guest contributor,
Charlene & Julie
P.S. If you want to contribute to our newsletters, contact us at info@nutritionmc.com.
P.P.S Join our growing Facebook group: Pediatric Dietitians – Newbies to Masters.
P.P.S. Don't miss another newsletter, sign up here!