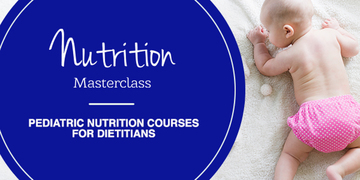 Phew. We made it through 2020 … barely. Not sure about you, but we're hoping last year will soon become a distant memory that we'll look upon fondly in the future as the year we spent at home. Bring on 2021!
This month, we've decided to focus on cow's milk protein allergy (CMPA) pearls in the exclusively breastfed infant. For us, this is one of the more challenging scenarios to work with. In their 2012 paper on CMPA management, the European Society of Pediatric Gastroenterology, Hepatology and Nutrition (ESPGHAN) reported a combined prevalence in infants of 2-3% for both non-IgE and IgE mediated CMPA.
Today, we will focus on non-IgE mediated CMPA where the most common symptoms are reflux/vomiting, irritability, diarrhea, abdominal discomfort and blood/mucous in the stool. Although rare in breastfed infants, in severe cases you may also see growth faltering, severe anemia, hypoalbuminemia or allergic enterocolitis symptoms.
What is the gold standard for diagnosing cow's milk protein allergy in exclusively breastfed infants?
If your experience with parents matches ours, you will certainly have been asked how to 'test' for non-IgE mediated CMPA. The updated UK-based 2019 Milk Allergy in Primary Care Guidelines (iMAP) confirm the gold standard to be removal of cow's milk protein (CMP) in the mother's diet followed by a challenge at the 2-4 week point to confirm diagnosis.
In practice, our experience is that these challenges rarely happen, despite the clear need for them in all but the most severe cases in order to avoid over diagnosis and over restriction.
Does Mom need to pump while waiting for milk protein to be removed?
According to the iMAP guidelines, in the vast majority of cases, Mom does not need to pump and may continue breastfeeding during the elimination. Ultimately, the goal is to encourage continued breastfeeding in all but the most severe cases (growth faltering, severe anemia, hypoalbuminemia or allergic enterocolitis symptoms). Having a mother pump for 2, 3 or 4 weeks will drastically decrease the chances that she continues to breastfeeding in the long run.
For a breastfed infant with severe symptoms who needs to be medically stabilized, a 2-4 week trial of amino acid based formula while mom pumps may be considered.
What if symptoms persist after removing CMP for 2 – 4 weeks?
In collaboration with a GI/allergy specialist, egg, soy and other allergen removal may be considered for mother's diet if no improvement is found with removal of CMP alone. There is plenty of discrepancy in the literature surrounding the most common culprit when moving on past CMP removal. The prevalence of soy allergy has been reported as higher in North America vs. Europe. Soy is often removed as a second line, but the literature lists egg as having a higher reported rate of positive non-IgE mediated reactions.
In our practice, we have repeatedly met mothers with ++ foods eliminated in their diet, often initially systematically and then progressively more simultaneous removals. This leads to difficulties determining which allergens may be impacting symptoms and often lowered quality of life along with nutritional imbalances in the mother.
When to challenge?
With infants with CMPA, the 2012 ESPHGAN guidelines recommended challenging with CMP after 6 months milk free or by 9-12 months of age.
Bottom Line
Continue breastfeeding throughout a CMP elimination in all but the most severe cases. Challenge mother's diet after a 2-4 week elimination to confirm diagnosis. In confirmed CMPA, continue milk-free for 6 months or until 9-12 months of age.
2012 ESPGHAN Guidelines:
https://www.espghan.org/knowledge-center/publications/Gastroenterology/2012_Diagnostic_Approach_and_Management_of_Cow_s_Milk_Protein_Allergy
2019 iMAP Guidelines:
https://www.ncbi.nlm.nih.gov/pmc/articles/PMC6689885/
Stay safe!
Charlene and Julie
P.S. Join our growing Facebook group: Pediatric Dietitians: Newbies to Masters