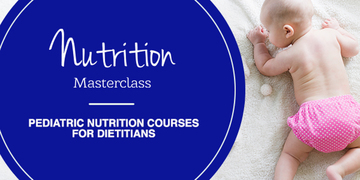 COVID-19.
You are likely close to your maximum capacity for COVID-19 information.
But … we wouldn't be doing our fellow dietitians justice if we didn't share what little information is out there regarding the impacts of COVID-19 and nutritional considerations in infancy.
What about the stats to date?
On March 25, 2020, The Canadian Paediatric Society (CPS) published a practice point statement on COVID-19 which can be found here https://www.cps.ca/en/documents/position/current-epidemiology-and-guidance-for-covid-19-march-2020
As the statement outlines, data is limited, but we do have the following stats:
In China, children aged 10 – 19 represented about 1% of total cases
In Korea, the proportion of cases in children aged 0 -19 was 4.8% and in the USA, 5%
A review of over 2000 pediatric cases of COVD-19 in China found that most had either a documented contact with a positive case or were part of a family cluster
Young infants seem to be more prone to severe disease compared to older children – 10.6% of infants <1 year presented with severe or critical illness
Another cohort of 171 children from Wuhan found that 15.8% of children had no symptoms
What are the breastfeeding recommendations in a COVID-19 positive mother?
As per the CPS statement, the primary means of transmission of COVID-19 is believed to be droplet spread.This route of infection implies that when an individual coughs or sneezes, droplets may reach up to 2 meters and survive several days on surfaces.In a very small study of 9 infants with COVID-19 positive mothers, no virus was detected in amniotic fluid, cord blood, neonatal throat swab or breast milk samples.
With the information currently available and considering the protection breast milk provides against many illness, mothers who are COVID-19 positive are encouraged to continue breastfeeding if able while taking the following precautions:
Wear a mask when near the baby
Practice respiratory etiquette (cover mouth/nose when coughing or sneezing)
Perform hand hygiene before and after close contact with the baby
The Center for Disease Control (CDC) also have a statement which can be found here https://www.cdc.gov/breastfeeding/breastfeeding-special-circumstances/maternal-or-infant-illnesses/covid-19-and-breastfeeding.html
CDC extends the precautions noted above to include breastfeeding mothers under investigation for COVID-19.
For mothers who are pumping, CDC emphasizes the need for proper hand hygiene before touching the pump or bottles as well as following proper cleaning practices for the pump.If possible, they also recommend an individual who is well feed the baby pumped milk.
For formula fed babies, do families need to be concerned about possible shortages?
As we've all seen, many families have stocked up on essentials, including infant formula. This has led to supply at the retail level changing on a day-to-day basis. Some of the warehouses are having trouble keeping up with the retail demand and therefore having difficulty getting formula to the shelves in a timely manner. For this reason, one manufacturer is currently recommending that families have at least a two week supply at home, in particular for specialty formulas.
There are so many unknowns at this time and as more is learned about COVID-19 and the effects on mothers, babies and supply chains, recommendations may very well change. Like you, we are adjusting to this uncharted territory.
Charlene & Julie
Don't miss another newsletter, sign up here!