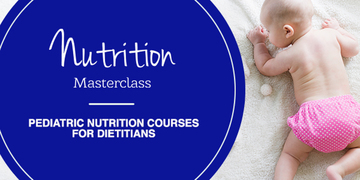 Canadian Dietitians – Your Help is Needed!
Julie here.
It was about 4 years ago; I was doing an initial nutrition focused physical exam (NFPE) on a new patient admitted to my pediatric intensive care unit. I had just came back from a conference and had purchased a new book on NFPE and wanted to work through it page by page.
My patient was a teenager with Autism Spectrum Disorder (ASD) admitted with sepsis. On exam he had adequate fat and muscle stores and an acceptable BMI. But, his complete blood count and pale skin were in keeping with iron deficiency anemia. On top of this, he had rough, bumpy and very dry skin, corkscrew body hair, and new onset pressure sores that were evolving quickly. His nails were spoon shaped.
Just like the pictures in my book.
The patient had IV access, and I had a willing team. I decided to order almost every nutritional bloodwork I could think of. Turns out, he had vitamin A, C, and D deficiencies as well as iron deficiency anemia, among many other nutritional deficiencies. A look in his mouth confirmed he had scurvy.
Scurvy, in the 21st century.
Unfortunately, there have been several more cases just like this one in my institution alone.
And, I know other children's hospitals are seeing the same trend.
If you're a Dietitian who works with children and youth with Autism Spectrum Disorder (ASD), you know first-hand the struggles that they face to achieve a balanced diet that meets all their nutritional requirements given their restrictive and repetitive behaviours.
Is this population more at risk of nutritional deficiencies?
Should you routinely be screening for specific nutrients?
Well, turns out, a group of physicians with the Canadian Paediatric Surveillance Program (CPSP) are concerned about this patient population and need your help to collect data.
The following information is shared content from the CPSP reproduced with permission of Dr. Radha Jetty from the Children's Hospital of Eastern Ontario.
Micronutrient Deficiencies and Autism Spectrum Disorder: A Canadian Paediatric Surveillance Program (CPSP) Study
The goal of this study is to understand the burden of serious micronutrient deficiencies in Canadian children and youth with ASD – to better inform anticipatory guidance, screening, and prevention strategies in this population.
CPSP:
National surveillance platform for childhood disorders high in disability, morbidity and economic costs to society, despite their low frequency.
It includes paediatricians and paediatric subspecialists nationally.
The CPSP is asking paediatricians to report all children and youth less than 18 years of age with autism spectrum disorder AND a new diagnosis of one or more of:
✅ Vitamin A deficiency/xerophthalmia
✅ Scurvy
✅ Severe, symptomatic vitamin D deficiency
✅ Severe iron deficiency anemia
Specific objectives:
✅ Ascertain the minimum incidence of specific micronutrient deficiencies in Canadian children and youth with ASD
✅ Obtain demographic and clinical information to better understand factors associated with micronutrient deficiency in children and youth with ASD
✅ Determine the use of health care services in children and youth with ASD and micronutrient deficiency
✅ Assess significant health complications of micronutrient deficiency in children and youth with ASD
Bottom Line:
Dr. Jetty has asked that I share the above with Canadian Dietitians so that you can help identify these children to their paediatricians.
In her words:
"If you see a child with ASD and restricted diet, it is important to screen for physical symptoms of vitamin A, C, D and iron deficiency as well as to consider bloodwork to check levels of these essential micronutrients.
If levels are low, speak with the physician involved to report the cases to the CPSP team.
Pediatricians should already be aware of the CPSP study as they are contacted monthly and asked to report any new cases through a paper mailing reporting system."
For more information:
https://www.cpsp.cps.ca/surveillance/study-etude/micronutrient-deficiencies-and-autism-spectrum-disorder
I also encourage you to review the questionnaire that paediatricians need to complete. If you work directly with them, you will be able to help them complete the necessary information.
So, please…
Report cases
Encourage your colleagues to report
Thank you so much for your help,
Charlene and Julie
P.S. Want to learn more about picky eating? Stay tuned, we have something special coming very, very soon.
P.P.S Have you joined our Facebook group: Pediatric Dietitians: Newbies to Masters