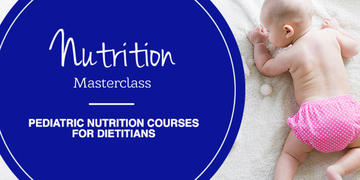 Infant growth is one of those areas of practice that seems simple at first glance, but the more you dig, the more there is to it.
For instance, how many of you who currently practice in pediatrics are using z-scores?
Charlene is a homecare dietitian on the road seeing clients and admits she's not using them as much as she should be. Why hasn't she gotten her act together? It's simple. You need a computer to calculate z-scores – not the easiest item to access in a car.
Before we go any further, let's backtrack a bit to talk about z-score basics and why they're important.
We promise this will be quick, so stay with us here.
A z-score is a statistical measure that tells us how a single data point, an infant's weight plot on a growth curve for example, compares to normal data. Infants who are growing and developing normally will have a z-score between -1 and 1 for a given indicator.
Z-scores are particularly powerful for two reasons:
1) They're more sensitive to acute changes in growth
2) With data for the proper indicators, you can use them to determine degree of malnutrition
Pediatric malnutrition is a huge topic, so we won't get into the nitty gritty today. If you're interested in learning more, your first stop should be ASPEN's Pediatric Malnutrition Guidelines. You can find the full article HERE (https://onlinelibrary.wiley.com/doi/full/10.1177/0…).
Now for the fun stuff!
Those of you who have taken our Infant Nutrition Essentials course know how much we LOVE www.peditools.org. This site allows you to electronically plot growth on the WHO curves, Fenton preterm curves, Down syndrome curves, has gestational age calculators and lots more. But what we use it for the most is calculating z-scores! It's easy as 1-2-3.
Although Peditools doesn't completely solve Charlene's computer issues on the road, it helps and is accessible from a mobile device. They've also developed an Apple app for plotting pre-term infants on the Fenton curve. You can find it here: https://apps.apple.com/us/app/peditools-fenton-2013/id1457464960
Fingers crossed that they expand on the app and add the WHO curves!
So there you have it – another few items for your toolkit!
P.S. We'd love to hear any feedback you have on our blog at info@nutritionmc.com. We're constantly looking to grow and improve, but most importantly, offer valuable information that will make your jobs easier.