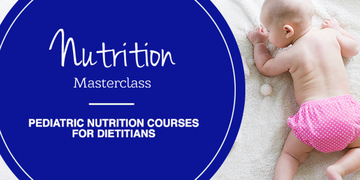 Our first ever webinar: 5 Steps to Assessing Infants Like a Pro, at the tail end of 2018, had a whopping 743 people enrolled – yes, that's right! We knew then, that we were on the right path, and that you were looking for more information on pediatric nutrition.
2019 was a whirlwind for us.
We set out to create our first online signature course: Infant Nutrition Essentials. We followed that with a spring webinar on Infant Allergies and a fall webinar series on Picky Eating.
We started our monthly newsletter: Newsbites, in June. Neither of us are bloggers, so this aspect of our business has been overwhelming, but extremely rewarding. We're learning as we go.
Our Facebook group Pediatric Dietitians: Newbies to Masters hit >1.7K as we write this.
And, most exciting of all, we are a Continuing Professional Education (CPE) Accredited Provider by the Commission of Dietetic Registration. This means we're legit educators for Dietitians!
Both of us have full time jobs in pediatric nutrition and busy families. We often get asked how we pull this off,… if only there was a simple answer . We listen to what you want, and try to create and deliver what you need. Being connected to you and sharing the passion for pediatric nutrition is what keeps us going.
Here are our most popular newsletters from 2019:
June Newsbites: Pediatric Nutrition Guidelines – Staying up to date with the Basics
September Newsbites: Pediatric Malnutrition – Dietitians Make a Difference
October Newsbites: Yes, We know We're in November
December Newsbites: Does the Timing of Complementary Feeding Impact Obesity in Children? Plus Our Exciting NEWS!
Plans for 2020:
-We are working on a free tool to help you based on the questions we receive most often, so stay tuned!
-We'd love to have some guest bloggers for our newsletter: if you're interested, hit reply and change the subject line to "newsletter pitch", tell us your topic with a quick outline and we'll see if it's a good fit! If you have an idea for a newsletter, but don't want to write it, we're always taking requests!
-We're hoping to increase our social media presence. Any ideas? What would you like to see from us?
-We'll be sitting down soon to create our webinar/course plan for 2020, so it's not too late to let us know what you'd like.
Here's what Kimberly had to say about our fall 2019 Picky Eating Webinar Series:
"I have appreciated all of the knowledge I have gained through this course – it is really practical and i have been able to start applying it in my practice right away!"
Here's to a great 2020!
P.S. We'd love to hear any feedback you have on our newsletter @ info@nutritionmc.com. We're constantly looking to grow and improve, but most importantly, offer valuable information that will make your jobs easier.
Don't miss another newsletter, sign up here!