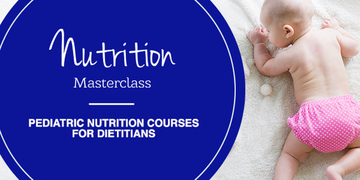 The month of September spotlights malnutrition. We're sure your accounts have been bombarded with information, but here are some staggering pediatric stats:
📋 1 in 5 children admitted to a Canadian pediatric hospital are already malnourished (JPEDS 2018)
📋 In the US, up to 25% of all hospitalized children experience acute protein‐energy malnutrition (NCP 2015)
📋 Pediatric undernutrition is estimated to contribute to ~45% of all child deaths globally (NCP 2015)
Left unaddressed, malnutrition can lead to further deterioration of nutritional status, loss of lean body mass and muscle weakness, developmental and intellectual delay, immune dysfunction, increasing rates of infections, delaying wound healing, prolonging hospital stay, increasing the risk of readmission and can ultimately increase overall morbidity and mortality. (JPEN 2013)
A Canadian study (JPEDS 2018) published at the tail end of last year found that about 30% of pediatric hospitalized patients were assessed by a Dietitian, only half of those with malnutrition were assessed.
As a parent and a Dietitian, if someone would tell me upon my child's admission to hospital, that nutrition screening may help protect my child's development and recovery, I would definitely be on board.
So why are most pediatric hospitals still not screening?
And why are we only involved with half of the patients that are malnourished?
Start where you are, and take a step forward. As Dietitians, it is our role to advocate for early screening.
Where do you start:
Measure anthropometrics upon admission to hospital or for every new community appointment
Make nutrition screening an essential part of your practice
Understand the definition of malnutrition and it's indicators
Here are some of our go-to resources:
Start here: Becker P et al. Consensus Statement of the Academy of Nutrition and Dietetics/American Society for Parenteral and Enteral Nutrition, Nutrition in Clinical Practice, 30 (1): 147-161, 2015.
A.S.P.E.N.'s Malnutrition Solution Center offers You Tube videos, Guidelines, Preterm Malnutrition Indicators, Information Posters and much more! This is your go-to-resource to build your malnutrition tool kit.
Canadian Malnutrition Task Force has great resources and is offering FREE webinars this week!
Once you've made your way through the resources, we'd love to hear from you.
✔️What's the biggest insight you're taking away?
✔️What's something you can do today to up level your practice?
Leave us a comment below!
We're in a unique position to make a difference.
Charlene and Julie
P.S. We'd love to hear any feedback you have on our newsletter @ info@nutritionmc.com. We're constantly looking to grow and improve, but most importantly, offer valuable information that will make your jobs easier.
P.P.S. Don't want to miss out on future blogs/newsletters? Sign up to receive them directly to your inbox HERE!