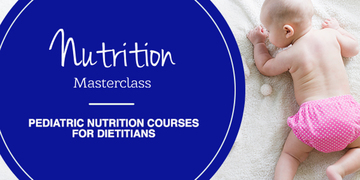 As pediatric dietitians providing interventions for children with complex medical issues, we frequently run into kids struggling with reflux. Many of these kids are treated with reflux medications as a result.
NASPGHAN's publication of their pediatric reflux guidelines in 2018 HERE present an algorithm where thickened feeds, formula changes and removal of cow's milk protein in the breastfeeding mom are recommended options prior considering pharmacological treatment.
In practice, we see many children on acid suppressing agents, most often H2 antagonists such as ranitidine (Zantac) or Proton Pump Inhibitor's (PPI) such as lansoprazole (Prevacid).
NASPGHAN's 2018 reflux guidelines looked at the efficacy of PPI use in infants and found the quality of the evidence to be low. In the six studies they considered, none were able to show differences in crying/arching/coughing between PPI and placebo. Four studies looked at actual regurgitation with PPI using PH-metry and found no decrease in frequency of overt regurgitation compared to placebo.
With children, THIS single pediatric study showed a low microscopic esophagitis recurrence rate and GERD symptom recurrence long term after healing with PPI (omeprazole), irrespective of the maintenance therapy.
Although evidence in infants and children is low, evidence in adults with erosive esophagitis shows that PPIs are superior to any other pharmacological treatments. Therefore, based upon evidence from adult literature and expert opinion, the working group for the NASPGHAN 2018 guidelines recommends PPIs as first-line treatment.
BUT … What about potential side effects of long term PPI use?
With a lack of evidence for efficacy, attention is now being turned to the potential risks of gastric acid suppression.
THIS massive study found that infant PPI use alone and together with H2 antagonists is associated with an increased childhood fracture hazard, which appears amplified by days of use and earlier initiation of acid suppression therapy. And THIS ONE found increased risk of lower respiratory tract infections in infants on a PPI (lansoprazole).
BOTTOM LINE:
The previously assumed safety of these medications is being challenged with evidence of potential side effects mounting. However, although the evidence for efficacy in pediatrics is low, there is evidence in the "adult world" which has been extrapolated. Anecdotally in practice, we have found PPIs to be helpful in certain situations. It's becoming increasingly clear that they need to be used with caution.
❓What are your thoughts and experiences with PPIs?
❓Do you have success with nutritional interventions before using PPIs?
Hit reply and let us know! We try to respond to each and every email personally 😉
Charlene and Julie
P.S. Don't miss another newsletter, sign up now
here!