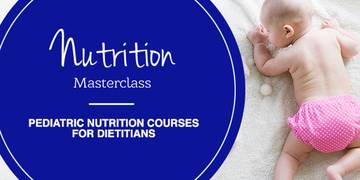 Okay, so we get that we're no longer in October for this "October" edition of Newsbites. As two busy moms, Halloween 🎃👻, full time Dietitians and entrepreneurs, time wasn't on our side 😉
In the spirit of picky eating, we decided to share resources adapted for the newbie pediatric Dietitian and the master.
A simple Google search of picky eating resources yielded over 7 000 000 hits! No wonder parents are overwhelmed at where to start or find conflicting information. We know that this generalized approach on the internet is not tailored to a child's specific issues and may in fact make things worse.
As nutrition experts, it's our job to point families in the right direction.
And that starts with a thorough nutritional assessment where you'll be able to understand the root cause of a child's picky eating. You'll be able to provide resources that align with your nutrition interventions.
So, where do you start?
If you're a newbie, you'll want to dive into Ellyn Satter's sDOR (Division of Responsibility).
Ellyn Satter, MS, MSSW, is a dietitian and family therapist, and is considered a trail blazer in the world of childhood feeding. She is the Creative Director behind the Ellyn Satter Institute. She is most recognized for her Division of Responsibility, which is considered the gold standard for feeding children.
The Division of Responsibility in feeding (sDOR) encourages the parent to take leadership with the what, when, and where of feeding and let's the child determine how much and whether to eat. 1
If you're looking for evidence, definitions, handouts, articles, books, videos and more, the Ellyn Satter Institute is your one stop shop. Having this link at your finger tips will guarantee that you find something for the family of your picky eater.
✅ https://www.ellynsatterinstitute.org/resources-and-links-professionals/
For the masters in the group, you'll want to check out the SOS (Sequential Oral Sensory) Approach to Feeding.
The SOS Approach to Feeding was developed over 25 years ago by Dr. Kay Toomey, the go-to-authority on assessing and treating children with feeding difficulties, and increasing their comfort level with food. The program is geared towards a variety of trained health care providers, not only Dietitians (Pediatricians, Occupational Therapists, Registered Dietitians and Speech Pathologists/Therapists).
Her work is based on the "six major "steps to eating":
Tolerating the physical presence or sight of the food
Interacting with the food without directly touching the food to your skin
Managing the smell or odor of the food
Touching the food directly with fingers, hands, body, and mouth
Tasting the food
Chewing and swallowing the food" 2
Unlike Ellyn Satter's work, where any Dietitian can learn and apply the principles, the SOS Feeding Approach requires intensive training. There are 4 levels of training, where Level 1 enables you to be an SOS Basic Provider, Level 2 an SOS Advanced Provider, Level 3 an SOS Mentored Provider and Level 4 a Certified SOS Therapist.
✅ https://sosapproachtofeeding.com/
After you've reviewed the resources, we'd love to hear from you.
❇️What's the biggest insight you're taking away?
❇️What's something you can do today to up level your practice?
Leave a comment and let us know.
Charlene and Julie
P.S. Want to know more about picky eating, check out our webinar series:
https://www.nutritionmc.com/p/picky-eating-2021-series-next-level-strategies-for-challenging-cases
https://www.nutritionmc.com/p/picky-eating-2021-series-next-level-strategies-for-challenging-cases
https://www.nutritionmc.com/p/picky-eating-series-2023-elevate-your-practice
P.P.S. We'd love to hear any feedback you have on our newsletter @ info@nutritionmc.com. We're constantly looking to grow and improve, but most importantly, offer valuable information that will make your jobs easier.